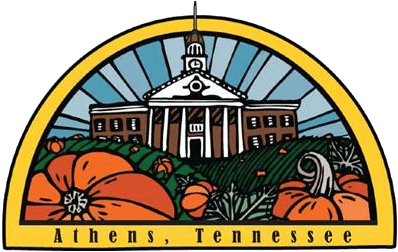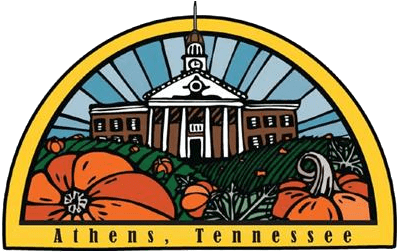 pumpkintown
20th Annual Fall Festival
Downtown Athens, TN
Saturday, October 8, 2022
10 am – 5 pm
If you're looking for something to do on Saturday, October 8th, look no further than Pumpkintown 2022.
Pumpkintown has become one of the region's favorite festivals in the last 19 years with plenty of activities for young and old. The festival hours are 10:00 a.m. until 5:00 p.m. and are followed by the season finale of Sounds of Summer at 7:00 p.m. at the Market Pavilion Stage.
Pumpkintown celebrates the rich cultural history of East Tennessee. Native American culture and local history are displayed with elements that are unique and interesting for all ages. Pumpkintown is one of the largest annually attended events in McMinn County with almost 16,000 in attendance.
Some of the planned events will include:

Scott Crisp Memorial PowWow
McMinn County Living Heritage Museum-36th Annual Quilt Show

CASA Corridor of East Tennessee Run For The Child 5K/1 mile

McMinn Regional Humane Society Mutt Strut & Adopt-a-thon

Pumpkin Plinko

Pumpkin Painting at The Arts Center

Tennessee Wesleyan University Homecoming

USS Ware Reunion

Kanusita Garden Club Flower Show

Live Entertainment on Two Stages

Sounds of Summer Final Concert-The Dexter Thomas Band

250 + arts/crafts/info/food vendors
Local Shopping
Festival Schedule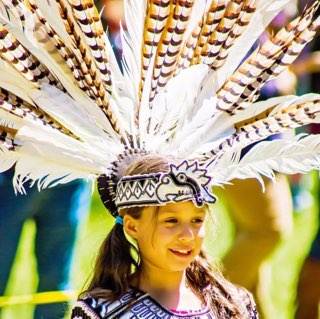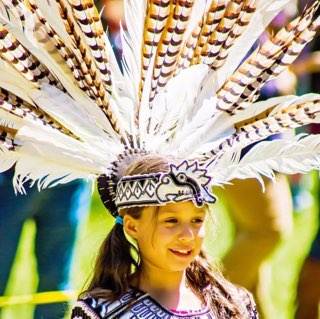 Pumpkintown
 Saturday, October 8, 2022
10:00 AM – 5:00 PM
Athens, TN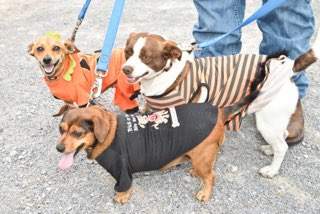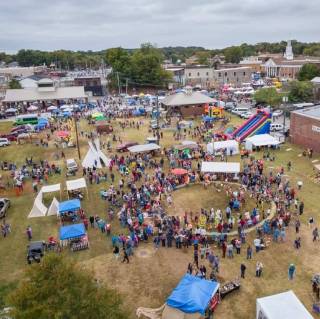 Vendor Map
Click for larger view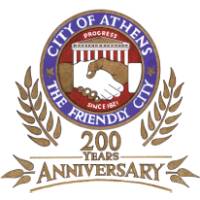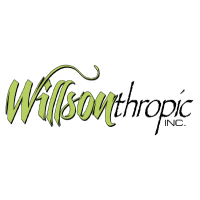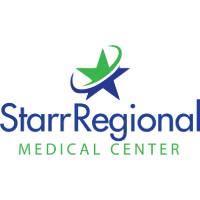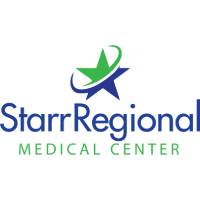 Starr Regional Medical Center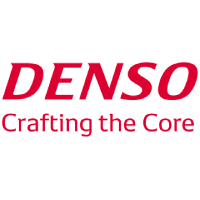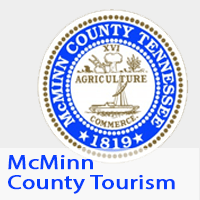 McMinn County Tourism Board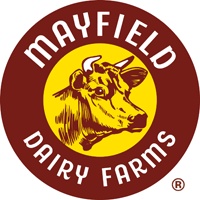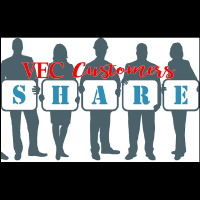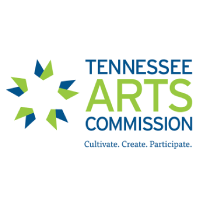 Tennessee Arts Commission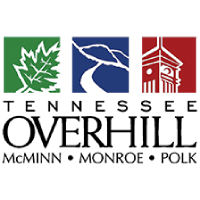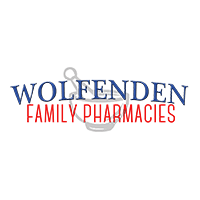 Wolfenden Family Pharmacies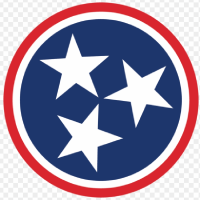 Tennessee College of Applied Technology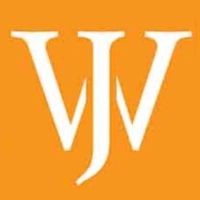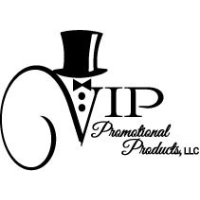 VIP Promotional Products, LLC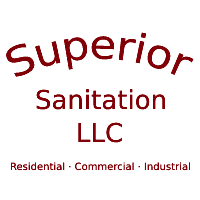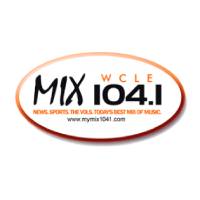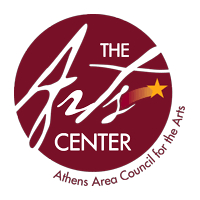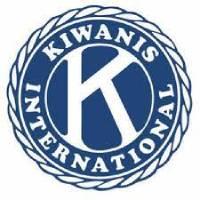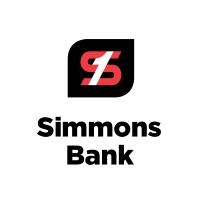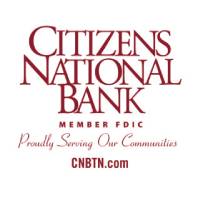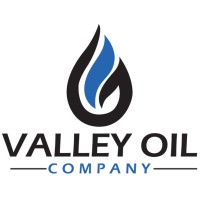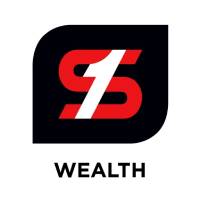 Simmons Bank – Wealth Management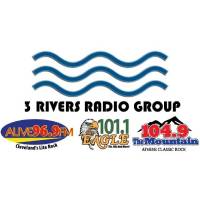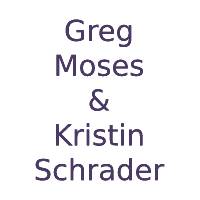 Greg Moses & Kristin Schrader
Almost Famous Kettlecorn 
Amy Jo's Pork Skins and Boiled Peanuts
Athens Sno Biz
Big Daddy's BBQ Shack
Big V Concessions
Blazing Flames Hot Dogs & Concessions
 Chef Mos Café  
Dailey's Delights 
Gonzo Gourmet
Grandma's Gingerbread Bakery
Kenny's Smokehouse 
Kona Ice  
Lackey Concessions 
Low Country Cajun Seafood and More
Mack Daddy Kettle Corn 
Mayfield's Dairy Farm
Mimi and Papa's Freeze Dried Treats
Pam's Bundt Cakes
Patriot Cakes and Creamery
Sisters Funnel Cakes & Fried Pies
Scott's Tots Food Truck
Sugar Rush
Sweet B's Sugar Scrubs & More
Sweet Southern Nana
Swoop Dogz
The Lunch Lady
The Sweet Mamas
Two Twistin Lemonade
Whit's Icebox
Yahweh's Café
104.9 The Mountain/3 Rivers Radio Group
A Step Ahead Chattanooga – Rachel Endo
A.M.R
Alexander Keith Daughters of the American Revolution
Athens Christian Church
Athens City Schools
Athens Fire Department
Athens Optimist Club
Athens Police Department
Athens Elks Lodge  
Casa Corridor of East Tennessee
CMA – Christian Motorcycle Association
Christian Motorcycle Association
Community Artists League
EG Fisher Library
Fighting For The Bullys
Girl Scout Troop 40311
Grace Baptist Church Etowah
Health Connect America
Hospice of Chattanooga/Athens
Isaiah 117 House Monroe/Mcminn
Judy Hamilton for Athens City Council
Lowe for Senate
McMinn Chapter Tennessee Right to Life
McMinn County Branch NAACP  
McMinn County Democratic Party
McMinn County Education Foundation
McMinn County Republican Women
McMinn County Rescue Squad
McMinn Regional Humane Society 
Medicare Insurance Advisors/Trinity Medic are 
Nurture the Next
PFLAG
Pol-bo-ro-nes, LLC
Republic Finance for JORF
Scouts BSA Troop 2019
Sigma Kappa Sorority
St. Paul's Episcopal Church – Love, Period
Stephen Hatchett for District Attorney
Sweetwater Valley Dog Reserve
Tennessee Division of Forestry
Tennessee Overhill
The American Legion Post 68
The H.O.P.E Center Inc.
Trinity Grace Church
United Way of McMinn & Meigs Counties
Valley Christian Academy
Veterans of Foreign Wars Post 5146
Wellspring Mennonite Church
Women at the Well Ministries
2 ol Heifers
22 Cute Designs
7 T Designs
A Little Country
Amethyst Arts
And Everything Nice
B & S Carving
Bare Roots
B&D Hopechest
Barn Creek Candle
Beauty Counter with Victoria & Madison
Beef & Blossoms
Believe
Bleachin' Bee's
Body, Divinity, Spirit and mind
Bowdacious Barrettes
Bradley Creek Designs
C & T Quilts
Cagle Handyworks
Carley's Closet
Chele's Costume Jewelry
Clearwater Wood Works
Compass Rose Creations
Crafter's Collage
Crochet Queen TN
Dancin' Threads & Home Crafts by Grant
DNA Soaps
Dori's Dots and Doodads
DREAMCRYER
Farm Girl Monograms
Farmhouse Hippie Co.
Front Door & Home Décor by Beth
Good Vibes Bric-A-Brac
Grateful and Kind Designs
Grindhead Coffee
Heavenly Jewelry & Accessories
Hilltop Honeybees
Holly's Scrunchies and more
Hudson & Harper Designs
Independent Scentsy Consultant Jen Tallant
In Sneed of Colour
Jennifers Pinker Art
Jo's Crafts & Designs
Jo's Jams & Jellies
Just Sayin' Wood Crafts, LLC
JW's Designs
Kathy's Crafting
Kristy's Country Christmas
Legacy Woodshop
Lilybranch Tradinc Co. LLC
Mac's Creations
Mad About Crystals
Magnolia and Olive 
Maimie's Creations
Meraki Mobile Boutique
Murphy's Quilts
Nicole's Baked Goods
OMG Honey
Pippin Approved
Pure Romance
Rags For Tails
Real time Pain Relief
Rechell's Glassy Ladies
Reloved Creations
Renlimited
Reynolds Farm
Saginaw Sweet Treatz
Sassy Boutique Shop
Scented Bliss Candle Co.
Sharp Designs
She Cave Boutique
Simply Silk Creations
Southern Chic Boutique 
Southern Charm/Frosty Bites
Specialty Crafts By Dennis
Sponable Goat Milk Soap
Stephanie Campisi (Children's Book Author)
Stylin' on the go
Sweet Southern Nana
Sunshine Honey & Boutique
Sweet B's Sugar Scrubs & More 
The Cracked Crystal
The Happy Hound Bakery
The Hydrangea Bloom
The Little Farm
The Lone Pine Company
The Magnet Collection
The Sweet Mamas
Treasures Jewelers
Waxed Hands
Wild About Me
Wine Whiskey and Sarcasm
Yarnaholics of Athens
Amedisys Hospice
American Home
Athens Jiu-Jitsu
Athens Martial Arts
Best Buy Metals
Global Adventures – Christine Berens
CvDesigns 
Deer View Deisgn Company
Dirty South Motorsports Auto Service and Repair
Etowah Health Care Center
EXIT Milestone Realty
Faith and Grace Farm
First Impressions Vinyl Designs
HM Graphics & Apparel
JH Health Solutions
Kinney's Welding
La- Z Boy 
Life Care Center of Athens
Little Country Farm
McCay's Southern Electric
NHC Home Care
Pawisitively K9
Pinnacle Home Improvements
Renewal By Anderson
Salon Posh
Silver Key Realty
Southern Homes
Southern Skies Ranch
The Daily Post-Athenian
Thompson Gas (Propane)
T-Mobile
Walgreens
Weichert Realtors SEM Associates
Armfield Dance Academy
Chattanooga Adventure Trains
Face Painting & Games
Happy Tails Pony Rides
Inspirations Dance
Let's Bounce Rentals – Inflatables
Let's read Bus
On the Road Axe Throw
Petting Zoo
Pickle Ball
Race Car 4 U 2 Drive
Reptile Bliss – Lizard Petting Zoo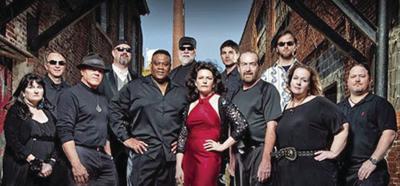 Finish off the day with the
Sounds of Summer Finale
Featuring:
The Dexter Thomas Band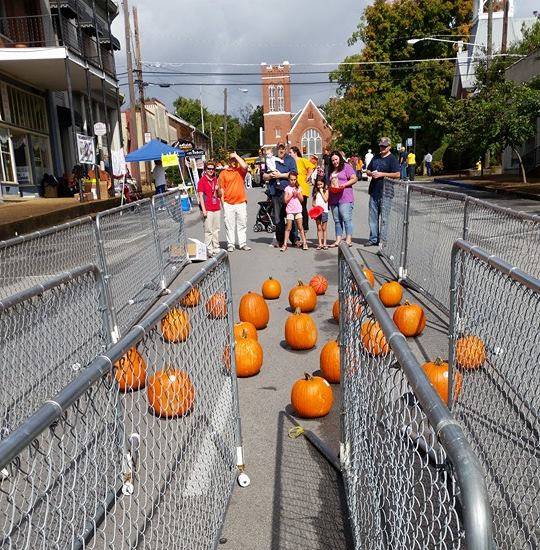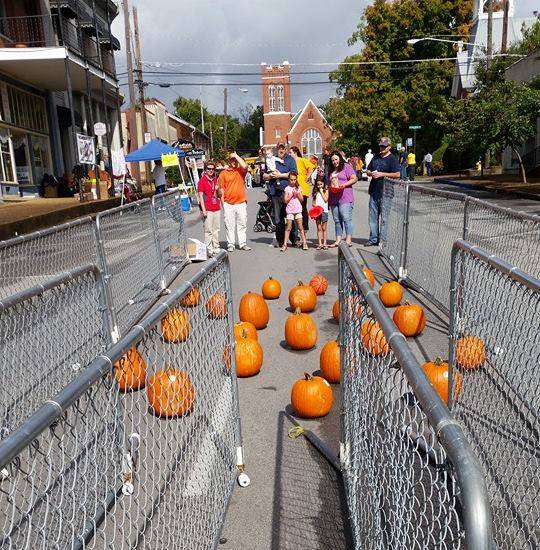 Pumpkintown
Festival Schedule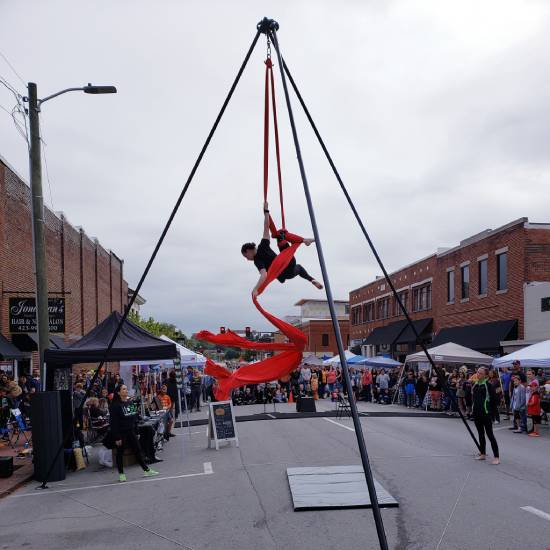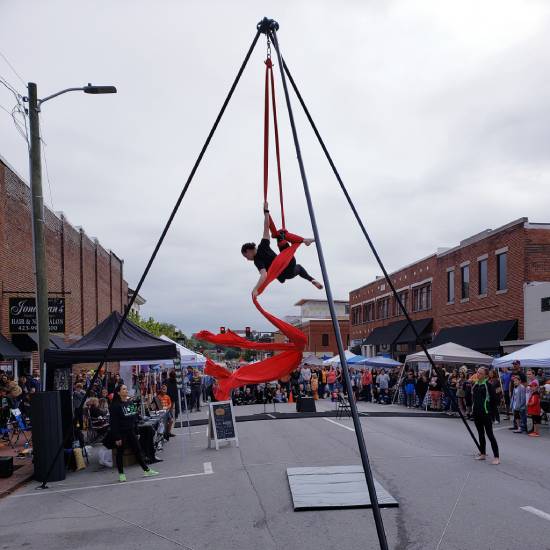 Friday, October 7 | Setup and Vendor Check-in
Friday, October 7
4 PM  Streets Closed
Downtown
Friday, October 7
5-8 PM  Vendor Check-In
Market Park Pavilion
Saturday, October 8 | Pumpkintown Festival Events
10:00 a.m. – 5:00 p.m.
Market Park
Pumpkintown PowWow in Memory of Scott Crisp
The beat of a native drum and the notes of a flute will lead you down to Market Park where you will experience tribal dances, Native American crafts, and the famous Potato Dance!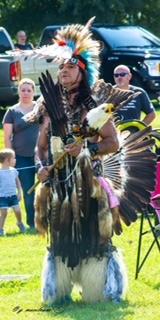 10:00 a.m. – 4:00 p.m.
(See Adopt-a-thon schedule for specific times and locations.)
McMinn Regional Humane Society Adopt-a-Thon activities
10:00 – Registration begins for Doggie Costume Contest
Market Park 
10:30 – The infamous Mutt Strutt!
Market Park
11:00 – Judging of Doggie Costume Contest
12:00 – Contest Winners Announced
Market Park
10 a.m. – 4 p.m. – Adopt-a-Thon
Dogs/Puppies – Market Park
Cats/Kittens and Paw Print Art – Fullers Frame Shop
10:00 a.m. – 5:00 p.m.
McMinn County Living Heritage Museum
35th Annual Quilt Show
The McMinn County Living Heritage Museum's celebrates its 40-year anniversary with the opening of the 35th Annual Quilt Show entitled "Celebrating 40 Years of History." This award-winning show will feature more than 100 quilts in a variety of categories. Admission is free during Pumpkintown!
More information: (423) 745-0329   www.livingheritagemuseum.org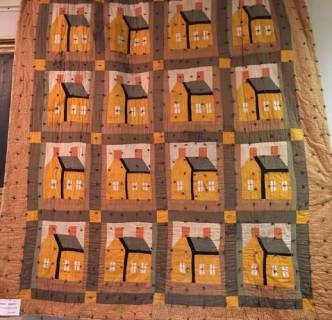 Oct 7, 10am – 2pm
McMinn County Airport
Oct 8, 9:30 am
Veterans Memorial Park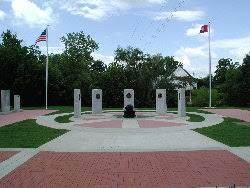 USS Charles R. Ware Memorial at Veterans Park
The crew of the USS Charles R. Ware will be returning to Athens for the 20th anniversary of the dedication of the
Charles R. Ware Memorial at Veterans Park
from October 5-9, 2022.
On Friday the 7th, one of the few remaining Dauntless Dive Bombers will be at the McMinn County Airport for viewing by the crew and public from 10:00 a.m. until 2:00 p.m. The Dauntless was the plane Lt. Ware – a native of Athens – was flying at the battle of Midway.
On Saturday the 8th beginning at 9:30 a.m., there will be a 20th-anniversary brick ceremony at Veterans Memorial Park. The crew of the USS Charles R. Ware will be in attendance as they were 20 years ago on June 8th.
Athens Parks and Recreation Department will place 65 new bricks in the veterans' walk. The new total of 4,214 bricks makes this one of the largest veterans walks in the United States.
11:00 a.m. – 4:00 p.m.
North Jackson Street
Pumpkin Plinko
 On South Jackson Street, one of the largest Plinko games in the world is set up by the Athens Parks and Recreation Department, where young and old alike roll balls down the street through a maze of pumpkins. The object is to score a perfect 30 to win a big prize! A perfect 30 takes a lot of pumpkin luck – come try yours out!
City of Athens Parks and Recreation Youth Council
(423) 744-2700 www.cityofathenstn.com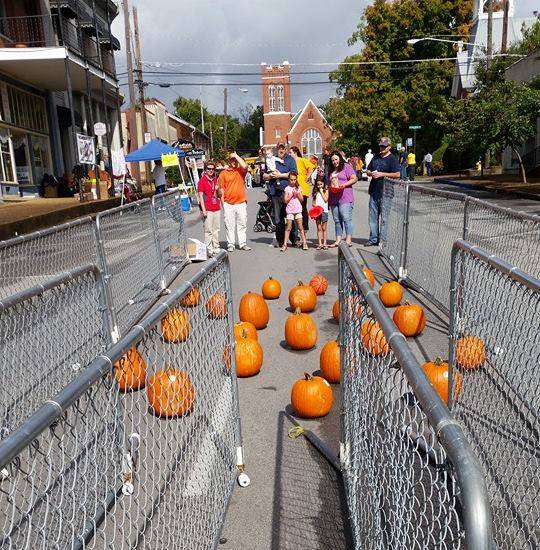 11:00 a.m.
Corner of N. Jackson & Washington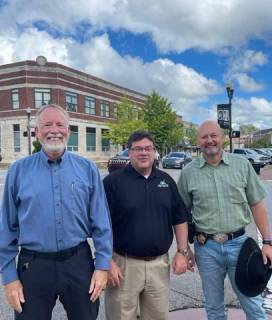 Historical Walking Tour
History buffs and laypersons alike don't want to miss the popular
downtown historical walking tour
. Led by The History Honchos – County Mayor John Gentry, Sheriff Joe Guy, and Paul Willson – take a trip back into time through an informative and entertaining journey of Athens the way it was. Highlights include African American business locations, TWU Campus, and The Battle of Athens, little-known facts. You can meet up with "The Honchos" at 11:00 a.m. at the corner of Washington and Jackson Streets.
Pumpkin Painting
Time: 11:00 a.m. – 3:00 p.m.
Location: Pocket Park/North Jackson Street
Be sure to stop by The Arts Center to check out the new construction going on and get your creative juices flowing with pumpkin painting from 11:00 a.m. to 3:00 p.m. or as long as supplies last. Inside The Arts Center is an exhibition entitled "Reminiscence: A Selection of Works by Ethel Stone Carroll" and entries from third through eight graders in AACA's Billboard Art Contest. Visual arts exhibits at The Arts Center are always free to the public.
The Arts Center   (423) 745-8781    www.athensartscenter.org
Tennessee Wesleyan University Homecoming
Time: See Website for details
Location: TWU Campus
Tennessee Wesleyan University will host hundreds on its campus for Homecoming 2022. Check out www.tnwesleyan.edu for a full schedule of activities happening Pumpkintown weekend.
12th Annual Run for the Child 5k & Awareness Walk
CASA Corridor of East Tennessee will hold its 12th annual Run for the Child 5K and Awareness Walk. For more information, visit their website: www.casacorridor.org/2022-run-for-the-child or call 423-746-9037.
Courthouse Steps
McKee Promotions/Sound
10:00 AM – Opening Ceremonies

10:30 – 11:30 AM – Roscoe Morgan

11:45 AM – 12:30 PM – Inspiration Dance

12:30 – 1:30 PM – Hunter south

1:45 – 2:45 PM – Faith Willin'

3 – 3:45 PM – Inspiration Dance
Market Park Pavilion
Integrity Sound Solutions
10:00 AM CASA run winners announced

10:30 AM – Registration for Mutt Strutt/Doggie Costume

11:00 AM – Armfield Dance Studio

12:30 AM -Mutt Strutt Contest Winners Announced

1:00 PM – Skelton Key

2:00 PM – Natchez Traces

3:00 PM – Mending  Wall

– Sounds of Summer –

7:00 PM –

The Dexter Thomas Band