Friendly City Festivals
Fun for the whole family in Downtown Athens, TN
Friendly City Festivals
Downtown Athens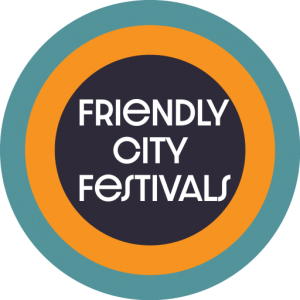 The goal of the festival arm of Willsonthropic, Inc. is to provide economic interaction between the arts and the community to promote cultural tourism.  Friendly City Festivals supports three area festivals:
MooFest – First Saturday in June.
MooFest was established in 2007 as a dairy festival and merged with The Wetlands Festival in 2015.  MooFest took the year off in 2020 and is back in 2021.  With attendance over 6,000, MooFest offers live entertainment, craft and food vendors, local shopping, a variety of activities for young and old as well as an emphasis on the importance of the dairy industry to McMinn County.
Co-Presenters:  AgCentral, Mayfield Dairy Farms, The City of Athens, McMinn County, and UT Extension-McMinn County.
Sounds of Summer – Every other Saturday from MooFest to Pumpkintown.
A live 12-week outdoor concert series featuring regional talent and a variety of music genres in the beautiful green space of Market Park in downtown Athens.
Co-Presenter:  The Arts Center
Pumpkintown – Second Saturday in October
Started in 2003, Pumpkintown is a veritable living history festival.  Capitalizing on the area's rich heritage of Native American and Colonial history, the festival brings over 12,000 visitors annually and hosts over 200 arts, crafts, and local businesses booths and features a Native American PowWow.
Co-Presenters:  Main Street, Tennessee Arts Commission, Tennessee Overhill Association, McMinn Historical Society.
Friendly City Festivals – Athens, TN